Scooter Repair Services in Christchurch
When things stop turning we at Scootec offer a full mechanical workshop to get your scooter purring like a kitten or maybe even a few tweaks to make her roar.
We are a fully-operational repair mechanic operating in Christchurch available to diagnose and repair any problem associated with your little baby.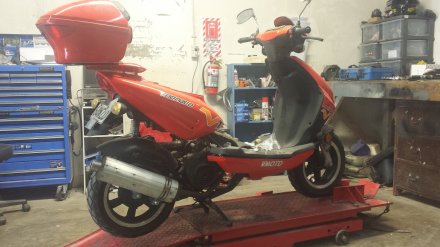 Repair services we provide
Scootec provide a comprehensive range of services to damaged scooters. Our range of repair services includes:
Engine Diagnostics
Electrical Repairs
Tyre Fitting and Balance
Fuel Injection Servicing
Roadworthy Assessments
Scooter Crash Damage
If things have gone a little wrong and you are faced with an insurance claim, we work closely with all major insurance companies to organise your claim from start to finish.
We keep things running smoothly and quickly to return yours back to you in its pre-accident condition. We also offer loan scooters to keep you on the move while we work through your claim.
We are specialist repairers with 15 years in the industry. We are only interested in giving you the best possible service, advice and support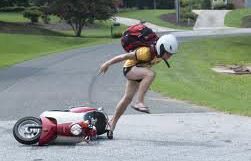 Contact us for further information
Scootec is Christchurch's leading repair mechanic offering a comprehensive range of services to our customers. Whatever the problem is, we will look at it and see if we can rectify the problem before it escalates. We encourage riders to get in touch with us if they feel there is a problem with their scooter.
If you have any further enquiries about the services we provide, or would like to make a booking with our mechanic, feel free to contact us.
Call 03 377 1116 or send us a message on our contact page and we will get back to you with all the information you require.